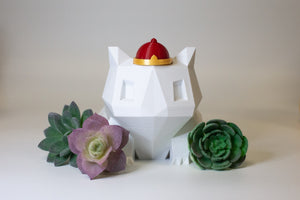 Our special Chinese New Year Bulbasaurs, with cute little traditional hats.

Available for a limited time only this season in curated colors - a special red hat, to bring in the fortune.

A perfect gift and ornamental display for yourself or for your loved ones! 


Bulbasaur Sizes:
Big : 13cm x 11.5cm x 11cm
Small : 11.5cm x 9cm x 8.5cm
*Colors might be subject to slight changes due to photography/filament and lighting.