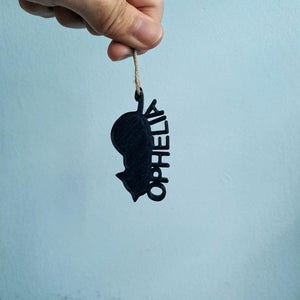 We'll add your cat's name to the Cat Silhouette Keychain! 


Perfect for a unique keychain gift or momento to bring your pet around with you, or even better still, their name dog tag!

Drop your beloved cat's name on the order comments or message us!

Choose and customize to the color and material you like!
Made with sustainable and biodegradable PLA plastic and sourced from renewable corn starch, they are eco-friendly and ideal for pet and nature lovers!