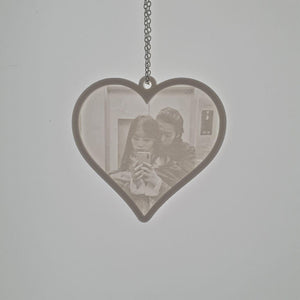 Convert a special moment into a keychain that you can carry anywhere with you. Perfect as a unique gift to a loved one or as a memento.
Only squarish pictures with the main subjects not touching the top or sides can be made into a heart keychain nicely!
Max width: 7cm (width) x 6cm (height)
Made with sustainable and biodegradable PLA plastic and sourced from renewable corn starch, they are eco-friendly and ideal for pet and nature lovers!